At Balance Vibration Technologies we offer all of the quality tools and equipment that are also used by our field personnel. We only choose those products which we would use ourselves.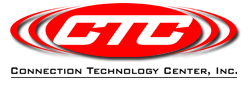 Accelerometers, Hazardous Area Sensors & Barriers, Piezo Velocity Sensors, Cables & Connectors, Mounting Hardware, Junction Boxes

Worried about NFPA 70E requirements on opening energized electrical panels, we have the solution. Balance Vibration Technologies is the IRISS representative for this area.  We can custom fit any panel cover with IRISS windows, so that infrared inspections can be safely done without opening energized electrical panels or motor junction boxes.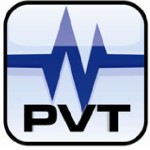 Vibration Monitoring, Diagnostics and Management

Royal Purple® produces a wide range of high performance lubricants for nearly every industrial application. Because Royal Purple's sole focus is to create state-of-the-art lubricants—unlike most oil companies that primarily focus on fuel—its industry experts develop products that significantly outperform other synthetic or mineral-based oils in laboratory settings and more importantly, in the field.
The Bearing Expert (TBE) Portal is designed for corporations (including maintenance, reliability, engineering, stores and purchasing departments), associations, and web marketers/resellers to be able to offer access to users worldwide through a common link on your Intranet server. ISI provides each HOST site with specific HTML code that is easily placed on your website or Intranet in under 15 minutes. The link takes your users into The Bearing Expert Database residing on ISI's server to prevent any possible security issues at the HOST location. Users always have access to the most current Bearing Expert data including links to all bearing manufacturer catalogs.