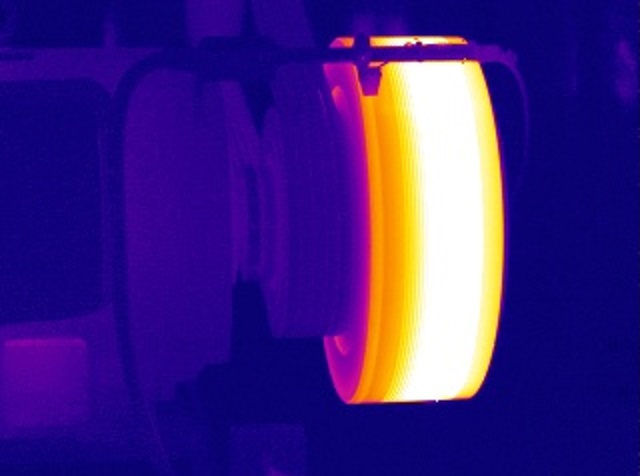 BVT offers a full line of infrared inspection service. Our infrared thermographers are trained and certified to ASNT / SNTC 1-A standards and have over 15 years of infrared thermography field experience. Utilizing the industries most advanced radiometric cameras, we can perform these services:
Electrical Distribution and Service Component
Mechanical Machinery Evaluations
Process
Tank Level Inspections
Roof Moisture Surveys
Building Envelope Studies
High Temperature Furnace Tube and Refractory Inspections
Residential and Commercial Thermal Energy Audits
Seven reasons why Infrared Inspections should be a part of your maintenance budget
Potential to lower plant insurance premiums. Economic gains result for both the plant and the insurance companyin cases of fire, casualty loss and liability.
Reliability of the plant power distribution system will be increased.
Production loss due to unplanned outage can be minimized.
Maintenance priorities may be set according to the seriousness of the problem. Appropriate scheduling reduces costs.
Scheduled shutdown time can be reduced for electrical maintenance since problems are pinpointed prior to shutdown. Replacements parts, if required, can be ordered to be ready and waiting.
With effective preventative maintenance, equipment life will be extended, delaying capital expenditures for equipment replacement.
Prior to a new plant/system start-up, an infrared inspection can locate
potential problems and help to "shake down" the electrical system.
Our on site analysis and electronic reporting provides immediate fault reports, saving our customers time and expense through unexpected downtime.
We have recently began using THERMAL TREND ®, a powerful database program that manages everything from inventory of equipment to test, problem trending and reconciliation of repairs, to report generation.
Sample Thermaltrend IR Electrical Report
Sample Infrared Report Coversheet
Image conscious: infrared imaging technology helps property managers discover energy losses
U.S. Department of Energy Thermographic Energy Audit Article